Here is the best welcome drink with mango!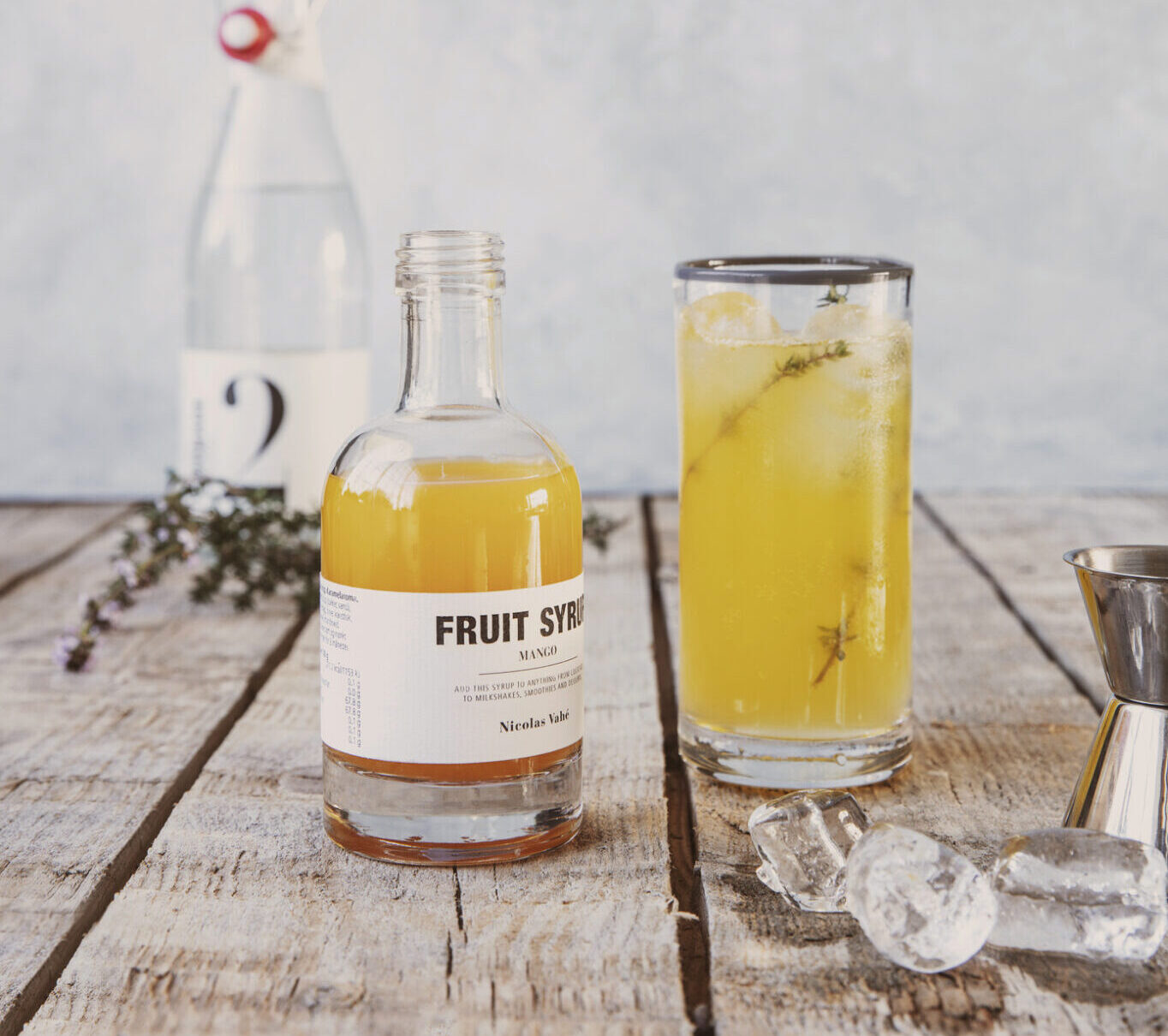 To be honest actually don't like gin that much, but this drink is one of my favorites. If you want to give your guest a new experience – You need to try this Appero Drink!.
Kim Hass is the founder of this fruity cocktail.
Here are what you need:
– 4 cl gin
– 2 cl mango sirup / syrup by Nicolas Vahé
– 1 lime fruit
– 10 cl lemon soda
– Ice
– Some spearmint leaves / or thyme
Cut the lime over and cut a few thin slices of one half.
Put gin, mango syrup and the juice from half a lime in a glass and stir well.
Add ice cubes and top with lemon soda and garnish with lime slices and possibly a sprig of mint leavesNon-alcoholic version
Just do not add gin.